IMF advocates rigorous supervision of Pan-African banks
Posted on: 7 February 2017
By:

admin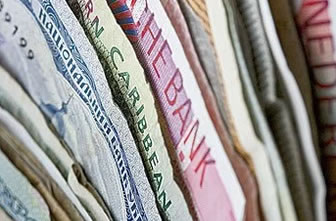 The IMF believes rigorous supervision of Pan-African banks will make the banks immune to financial crises.
The Managing Director of International Monetary Fund (IMF) has called for rigorous monitoring of Pan-African banks in order to make the banks immune to financial crises in the continent.
The IMF MD, Ms. Christine Lagarde made this call last Wednesday while speaking at the Conference on Cross-Border Banking and Regulatory Reforms in Africa held in Mauritius. Lagarde noted that unless Pan-African banks are strengthened and well capitalized, any stress experienced by a Pan-African bank could affect the economy of countries where the bank has branches.
"They (Pan-African banks) are one more piece of evidence of the region's dynamic changes. These institutions have filled the gap left by the retrenchment of European and American banks since the crisis.
"Bank holding companies are headquartered in one country and have subsidiaries across the region that operates under their hosts' rules and regulations. This places an important burden on supervisors who have primary oversight of the holding companies. It is also essential that host countries are informed and consulted, and for host country supervisors to be involved" she said.
Full story on mfw4a.org